Responsible Investment Solutions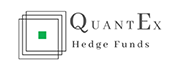 Quantex: Esg Analytic
QuantEx: ESG Analytics is a quantitative hedge fund, deploying mathematical and statistical tools aimed at selecting stocks for a medium- to long-run investment horizon. Our unique tools, which stem from solid economic theory, use market data in order to retrieve a select portfolio of attractively priced individual stocks.
The fund selects those stocks from a wider list of carefully screened stocks meeting high standards of Environmental, Social, and Governance (ESG) criteria, as prepared and updated weekly by our partners, Value2.
All stocks are liquid, traded in US markets, and most of them are members of the S&P500 index. Our portfolio selection methodology has been tested (out of sample) on a variety of datasets of the past 20 years and are used in actual fund management from July 2020.
The general partner was founded by four financial experts, all are well known in Israel and abroad: Prof. Haim Levy (Ben Gurion University), Mr. Barak Soreni (former CEO of Psagot investment house), Prof. Shmuel Hauser (Ono academic college, Ben Gurion University, and former Chair of the Israel Securities Authority), and Prof. Dan Galai (The Hebrew University, inventor of the VIX index, and world expert in risk management). The reference index for the fund is S&P500 ESG.
Harel Value 2 (4B) ESG Foreign Equity Up To 30% Currency
5132287
New Fund as of 21.12.20. 
Fund Manager; Harel Mutual Funds LTD. Investment advisor to the fund manager: Value squared  – Responsible Investments LTD.
4 – Up to 120% exposure to shares at absolute value. B – Up to 30% exposure to foreign currency at absolute value.
This publication does not constitute a proposal for the purchase of units participating in the fund. The aquisition will be made only in accordance with the valid prospectuses and the immediate reports. The above information is not a substitute for investment and q or tzx advice that takes into account the data and needs of each investor. The publication does not provide an exhaustive description of all tax provisions.